Comrat is the soul and heart of Gagauzia, and this is the city that will kick off any visitor's trip around Gagauzia. Moreover, Comrat is exactly where the origin of the Gagauz identity can be found.
August 17 is Comrat's "City Day". A lot of activities are planned for August 17 each year. A key event is the folk art fair held in the central park. Folk artists and dealers come to Comrat from all over Gagauzia and Moldova – some of them make rag-dolls, some make susaks (special vessels made of a vegetable that preserve warmth or cold, as an ancient type of thermos). There are craftspeople who create traditional clothing, and even people who model radio-controlled items. When you get to the fair, you will receive the impression that there are a lot of creative people in Comrat who love their land, and this feeling is absolutely true.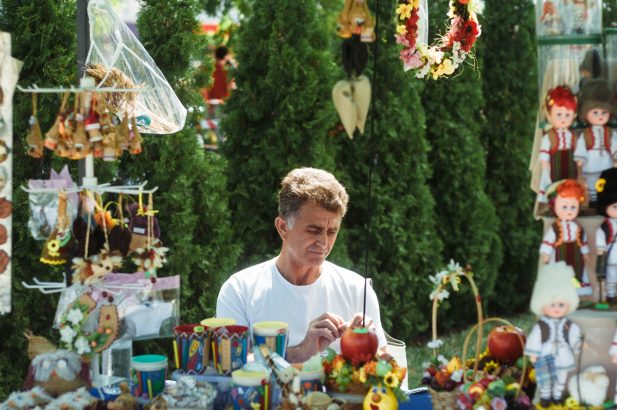 At the same time as the fair, a huge column of people, made up of professionals, moves along the main street of the city. Many Comrat-based businesses join the march to congratulate their city on its birthday. In addition to a band and the people's march, the column also includes representatives of various hobby groups, ethnic music groups and artistic unions. The festive march ends with a huge dance in front of the Palace of Culture. Every dance group demonstrates its art in the square, and then everyone moves to the concert hall to continue the celebrations.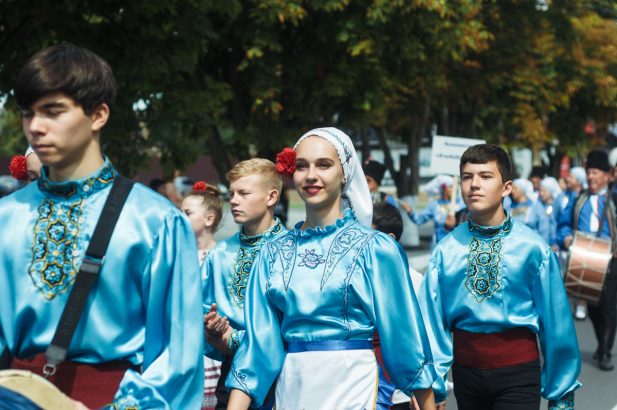 Of course, the festivities continue late into the night and culminate with fireworks in the main square. Comrat City Day (as in any city) is a model day. It demonstrates how much and how sincerely the people who live in the city love and appreciate it. Every city day, Comrat's residents demonstrate that for them, Comrat is not just the place where they live, but also a place that can be rightfully called their home: cozy and warm.